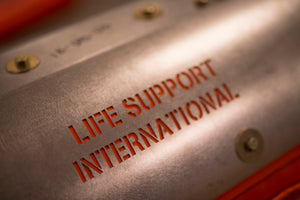 Custom Manufacturing
The combined experience of the LSI team enables us to address a wide range of disciplines relative to the design and development of life support equipment.
We provide in-house design and manufacturing capabilities to accommodate specific end-user requirements. Learn more.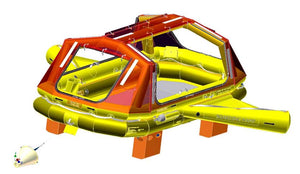 Innovation
Our innovative, best-in-class team of engineers works with militaries around the world to respond to specific needs as they arise in the field. Additionally, because of our team's familiarity with the issues that challenge the men and women of the military, the LSI engineers brainstorm ways to improve products for our customers on a daily basis. Learn more.
Vetted Worldwide
Countless teams around the world are utilizing custom solutions developed by Life Support International.
Learn more about the tailored solutions LSI has developed for clients in our Case Studies.
Training
LSI will train on site or at customer locations. We have conducted a variety of product implementation and training sessions worldwide.
Overhaul, Repair, and Modification
Certifications
FAA Certified Repair Station

Life Support International, Inc. provides complete Overhaul, Repair, and Modification programs for Parachutes, Inflatables, and Survival equipment.
LSI's own In-house FAA Certified Repair Station #LFPR314K provides full repair on most makes and models of inflatable safety equipment.
Additionally, we have the capability to environmentally package (vacuum packaging) parachutes, life rafts and accessories, extending the service life and minimizing inspections.
U.S. Government Licensed
All Overhaul, Modifications, Recertifications and Service Life Extension Programs (SLEP) are performed by U.S. Government licensed technicians, in accordance with applicable specifications, drawings and approved repair station operating and quality procedures.
The Highest Standards
Customer Commitment
LSI places an emphasis on obtaining client satisfaction by:
Responding promptly and accurately to Customer inquiries and orders.
A constant pursuit of quality, value, and reliability in the products and services that LSI provides to its Customers.
Ensuring that its management & staff are fully trained to meet the requirements of the business and its Customers.
Constantly striving to meet and where possible exceed its Customer's expectations.
Working closely with its Customers and Suppliers in seeking to establish the highest Quality standards.
Adopt a forward-looking view on future business decisions which may have an impact on Quality.
Train all members of staff in the needs and responsibilities of Quality Management.
Comply with all legislation relevant to the industry and also the Occupational Safety and Health Administration regulations.